What causes
Nasal congestion
Nasal congestion associated with colds, flu, and sinus infections is usually short-lived. But if symptoms linger for more than a week or so, there could be another underlying issue that may need a different kind of treatment. Conditions to consider would include allergies or hay fever. Or even a polyp (a non-cancerous growth) in the nasal passage.
With allergies a potential factor for nasal congestion, triggers will include exposure to irritants in the environment, or chemicals in products.
SIGNS AND SYMPTOMS OF NASAL CONGESTION

Nasal congestion is associated with other conditions, so can accompany the usual symptoms of flu, cold, sinus infection or allergy.
It's typically characterized by a stuffy nose, but you could experience a runny nose. As the mucus builds up, the nasal tissue becomes inflamed and uncomfortable. There can be sinus pain with the congestion.
Symptoms shouldn't last longer than a week or so. If they do, seek professional advice.
COPING WITH NASAL CONGESTION
There are plenty of self-care measures you can take at home, to help alleviate the discomfort of nasal congestion.
You want to get the mucus to break down and move, and there are a few ways to do that.
Try propping your head up on pillows at night, to encourage release from the nose.

Humidifiers can help add moisture to the air, in turn helping to dissolve the mucus and soothe inflamed airways. If you suffer from asthma, you should check with your GP before using a humidifier.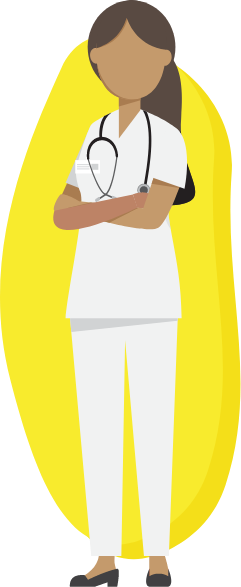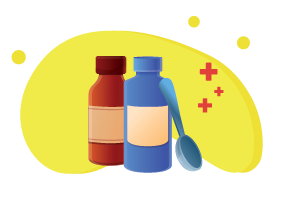 HOW TO TREAT
NASAL CONGESTION
An over-the-counter decongestant or nasal spray can help. If you're suffering with an allergy, you may find relief from taking an oral antihistamine. Ask a pharmacist for help if you're unsure.
WHEN TO
SEE A GP
Sometimes, home remedies aren't the answer. If, despite home care, you're still in a lot of discomfort and it's affecting your daily activities, you may need further treatment. You might have a longer-term or more significant health issue.
Here's when to consult a GP:

Congestion
has lasted over
10 days

A high fever
lasting more than
3 days
A green nasal
discharge with sinus
pain and fever
A weakened
immune system,
asthma or
emphysema

A recent head injury,
with bloody or a
constant flow of
clear nasal discharge
Your doctor can refer you on to a specialist, or advise you further, and outline a suitable treatment plan that may include antibiotics or steroids.